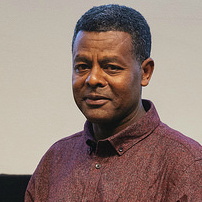 In another Awards episode we talk to Dr Alemayehu Hailemariam, one of the winners of this year's RCVS International Awards. 
He leads the Brooke equine charity's animal health programme in Ethiopia, and across various roles has helped an estimated 600,000 animals across Ethiopia. This is one of the world's largest populations of working equids, belonging to some of the world's poorest communities, who often rely upon their animals for their livelihoods. Dr Hailemariam's work is therefore one of the finest examples of how a vet can serve their whole community.
You can read more about Alemayehu and the other RCVS Award winners on our website: https://www.rcvs.org.uk/news-and-views/news/college-announces-recipients-of-2018-rcvs-honours/.